Product Description
Product Description
      Steel flexible joint is also called clamp, open expansion joint, steel flexible pipe joint. Steel flexible joint is a kind of pipe connection, reliable performance, easy to install products. At low pressure, by the elastic deformation of the sealing ring, to achieve the purpose of sealing; When the pressure increases, the medium acts on the sealing ring to play the role of self-sealing, and there is a gap between the pipe ends to compensate for the displacement and deflection of the pipe caused by thermal expansion and cold contraction.
The working temperature of the clamp joint is generally -30ºC-+130ºC. The medium property is weak acid, weak alkali and lubricating oil range can be applied. If beyond the above range can also provide our company with the nature of the medium parameters or optional parameters or optional specified rubber ring material. In addition to the connection function, the joint can also provide compensation, withstand axial force, provide Angle, reduce vibration wave, adapt to the change of foundation.
The advantages of clamp joint:
1 Clamp joint has good continuity, will not produce distortion, easy to achieve the ideal laying state.
2 Clamp pipe joint in a free state, do not bear the weight of the pipe, not subjected to external shear, especially DN200 pipe diameter, more must consider the weight of the pipe.
3. It is easy to keep the coaxial position when installing the clamp joint to ensure the uneven distribution of the radial clearance between the inner diameter of the pipe clamp and the outer diameter of the pipe. The rubber ring will be deformed under high pressure due to the large local clearance, which will affect the sealing effect and even destroy the rubber ring.
4. It is suitable for the application in the subsidence zone, which can reduce the Angle between the pipe segments caused by the subsidence of the support pier.
5 is conducive to pipeline maintenance. Turn the pipe, save labor and effort when changing the pipe.
 
Detailed Photos
Product Parameters
PN1.6/2.5/4.0/6.4MPa     KRHD
 
DN(mm)
Dw(mm)
Allowable  Angle
Φ
Installation  length
L   (mm)
Maximal length
(mm)
Fitting  bolt 
d×L    (mm)
80
89
17.90
100
110
M12*60
100
108
15.06
100
110
M14*60
125
133
13.05
105
115
M14*60
150
159
12.09
110
120
M14*60
175
194
10.51
110
120
M16*60
200
219
9.33
116
126
M16*75
225
245
8.36
122
132
M16*80
250
273
7.51
127
137
M18*90
300
325
6.32
130
140
M18*100
350
377
5.45
135
145
M18*100
400
426
4.80
140
150
M18*110
450
480
4.28
145
155
M18*110
500
530
3.88
150
160
M18*120
600
630
3.27
155
165
M18*120
700
720
2.86
160
170
M20*120
800
820
2.51
165
175
M20*130
900
920
2.24
170
180
M20*130
1000
1571
2.02
175
185
M20*130
1200
1220
1.69
180
190
M22*140
1400
1420
1.45
185
195
M22*140
1600
1620
1.27
190
200
M22*140
1800
1820
1.13
195
205
M22*150
2000
2571
1.01
200
210
M24*150
2200
2571
1.01
205
215
M24*150
2400
2420
1.01
210
220
M24*150
2600
2620
1.01
215
225
M24*160
2800
2830
1.01
220
230
M27*160
3000
3571
1.01
225
230
M27*160
3200
3220
1.01
230
240
M27*180
 
Datas above are only for reference,if you want to know more details, please click here to contact us.
Installation Instructions
1. Prepare groove pipe sections, fittings and accessories that meet the requirements.
2. Check whether the rubber sealing ring is damaged and put it on the end of a steel pipe.
3. There should be a certain gap between the end and both ends of the steel pipe close to the end and both ends of the pipe which has been         covered with rubber sealing ring. The clearance shall meet the standard requirements.
4.  Put the rubber seal ring on the end of another steel pipe, make the rubber seal ring in the middle of the interface, and apply lubricant on the same side.
5. Check the axis of the pipe.
6. Install upper and lower clamps on the outer side of rubber seal-ing ring at the interface position, and clip the collar convex edge into the groove.
7. Press the upper and lower clamp ears with hand force, tighten the collar of the clamp with a wooden hammer, and tighten the upper and lower clamps tightly.
8. At the clamp screw hole position, put on the studs and tighten the nuts evenly to prevent the rubber sealing ring from wrin-kling.
9. check  and  comfirm  that  the  collar  convex  edge  is  clamped  into  the  groove.
 
products application
Company Profile
 HangZhou  Ruixuan pipeline  equipment  factory  was   founded in  1996.   It  is an excellent  private  enterprise  specializing  in manufacturing  and selling pipe fittings.It's  located  in Xicun  village ,HangZhou  city,ZheJiang province ,the concentrated  area  of pipeline equipment industry  in China.The company factory  is located  in Xicun town pipeline equipment industrial  park.It covered an area of20000  square  meters. Our company  mainly produces rubber expansion joints ,metal bellow  expansion joints, flexible metal hose ,repair clamp ,dismantling joints and other pipe fittings.All  products are designed and produced strictly according to national standards. Special specifications can be customized according to your needs and requirements, with attentive service and reliable quality. It has become a high-quality supplier for multiple enterprises.We  sincerely hope for your cooperation.
 
Certifications
FAQ
Q:Can you make the product as per client's requirement?
A:Yes, we can make it with your exact requirement.
Q:What are your payment terms?
A:T/T (30% as deposit, the rest 70% will be paid before delivery), L/C at sight.
Q:Where is your nearest loading port?
A:ZheJiang , HangZhou or ZheJiang , China.
Q:How can you guarantee the quality or any warranty?
A:If any quality problems during use, all the products can be returned or according to consumer's requests.
Q:Do you accept small quantity order?
A:Of course we do.
Q:And what is your shipment and delivery time?
A:By sea or air. Normally 7 to 14 Days for delivery, according to your order quantity.
| | |
| --- | --- |
| Connection: | Fastening |
| Head Code: | Round |
| Structure: | Hoop Body+Two Bolts+Two Nuts +Sealing Ring |
| Technics: | Casting |
| Shape: | Equal |
| Brand Name: | Ruixuan |
Samples:

US$ 6.5/Piece

1 Piece(Min.Order)

|
Request Sample
Customization:

Available

|

Customized Request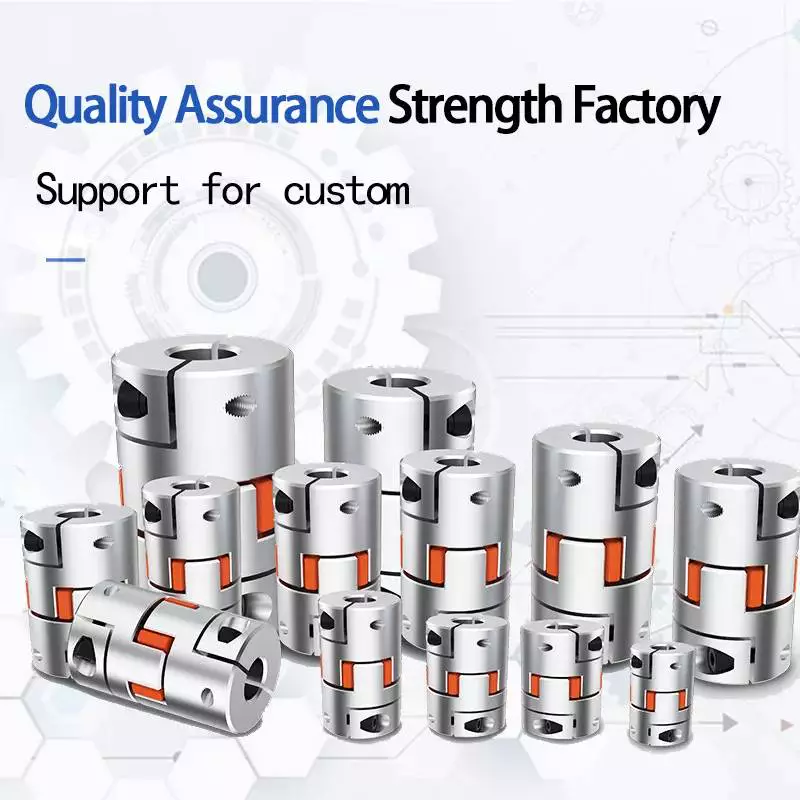 What Is a Coupling?
A coupling is a mechanical device that links two shafts together and transmits power. Its purpose is to join rotating equipment while permitting a small amount of misalignment or end movement. Couplings come in a variety of different types and are used in a variety of applications. They can be used in hydraulics, pneumatics, and many other industries.
Types
Coupling is a term used to describe a relationship between different modules. When a module depends on another, it can have different types of coupling. Common coupling occurs when modules share certain overall constraints. When this type of coupling occurs, any changes to the common constraint will also affect the other modules. Common coupling has its advantages and disadvantages. It is difficult to maintain and provides less control over the modules than other types of coupling.
There are many types of coupling, including meshing tooth couplings, pin and bush couplings, and spline couplings. It is important to choose the right coupling type for your specific application to get maximum uptime and long-term reliability. Listed below are the differences between these coupling types.
Rigid couplings have no flexibility, and require good alignment of the shafts and support bearings. They are often used in applications where high torque is required, such as in push-pull machines. These couplings are also useful in applications where the shafts are firmly attached to one another.
Another type of coupling is the split muff coupling. This type is made of cast iron and has two threaded holes. The coupling halves are attached with bolts or studs.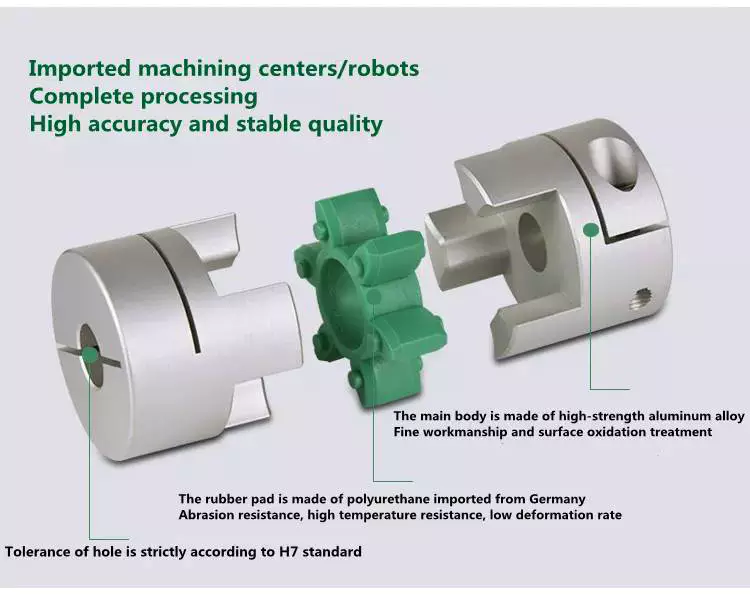 Applications
The coupling function is an incredibly versatile mathematical tool that can be used in many different scientific domains. These applications range from physics and mathematics to biology, chemistry, cardio-respiratory physiology, climate science, and electrical engineering. The coupling function can also help to predict the transition from one state to another, as well as describing the functional contributions of subsystems in the system. In some cases, it can even be used to reveal the mechanisms that underlie the functionality of interactions.
The coupling selection process begins with considering the intended use of the coupling. The application parameters must be determined, as well as the operating conditions. For example, if the coupling is required to be used for power transmission, the design engineer should consider how easily the coupling can be installed and serviced. This step is vital because improper installation can result in a more severe misalignment than is specified. Additionally, the coupling must be inspected regularly to ensure that the design parameters remain consistent and that no detrimental factors develop.
Choosing the right coupling for your application is an important process, but it need not be difficult. To find the right coupling, you must consider the type of machine and environment, as well as the torque, rpm, and inertia of the system. By answering these questions, you will be able to select the best coupling for your specific application.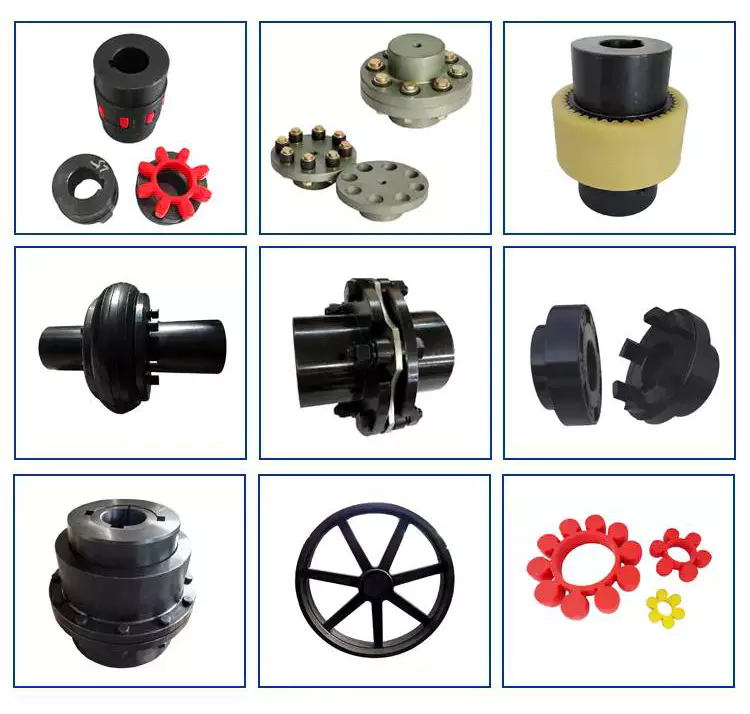 Problems
A coupling is a device that connects two rotating shafts to transfer torque and rotary motion. To achieve optimal performance, a coupling must be designed for the application requirements it serves. These requirements include service, environmental, and use parameters. Otherwise, it can prematurely fail, causing inconvenience and financial loss.
In order to prevent premature failure, couplings should be properly installed and maintained. A good practice is to refer to the specifications provided by the manufacturer. Moreover, it is important to perform periodic tests to evaluate the effectiveness of the coupling. The testing of couplings should be performed by qualified personnel.




editor by CX 2023-06-02