Product Description
GROOVED FLEXIBLE COUPLINGS PRODUCTS SERISE
Product Description
STAINLESS STEEL GROOVED FLEXIBLE COUPLINGS SPECIFICATION
MATERIAL SPECIFICATIONS
Housing : Stainless steel 304(CF8) or 316L(CF3M)
Rubber Gasket : Standard gasket is EPDM(Ethylene-Propylene-Diene Monomer), the range of working temperature is -50ºC-150ºC,using for cold water,hot water and rare alkaline chemical products.
Bolt&Nuts : Stainless steel bolts&nuts according to international standard models of carriage bolts and flange nuts.Nut is SS304 material.
According to ASTM A743 standard for housing material
–Type 304 to ASTM A743 CF8(304)
–Type 316L to ASTM A743 CF3M(316L)
SIZE SPECIFICATIONS
Size range : 1″to 8″(DN25 to DN200),cutting groove only.
Rated working pressure
–Low pressure flexible coupling 300psi;
–Medium pressure flexible coupling 600psi;
–High pressure flexible coupling 1000/1200psi;
–Super High pressure flexible coupling 1500psi.
Product Parameters
  
LOW PRESSURE STAINLESS STEEL FLEXIBLE GROOVED COUPLING(300psi)
 
Our Advantages
Housing:
Stainless steel is used as raw material with good corrosion resistance. And there is the natures which is high strength, good toughness and good mechanical properties. According to the precision casting process, the precision of the clamping size is guaranteed.The material has tensile strength which is not less than 600 MPA and the extension is not less than 15%. withstands high pressure and high impact of pipeline by several disadvantage factors.
Gasket :
The gasket seal with special C-shaped design, that is perfect matching with pipeline dimension in order to achieve working pressure.The gasket is tightener while further pressed in order to achieve sealing efficiency.when the Meanwhile, the imported raw material will also be guaranteed the mechanical properties.
Scope of application
Company Profile
ZheJiang Morui Environment&Technology Co., Ltd. (refer to ZheJiang MR), is professional company which is committed to become processing manufacturer of pipeline system solutions. Located in the ZheJiang High-tech Zone as headquarter. There are several branches in ZheJiang , ZheJiang and ZheJiang provinces.
We are not only processing manufacturer, but also it has the own sales and service network. We are able to grasp accurately the clients' "pain points" that the clients faced. And provide the proper solutions immediately. Because we have the excellent team who are focusing on follow-up service.
The ZheJiang MR company's products have been widely used in the field of MF, UF and RO system, sewage water system, water supply and drainage, high-pressure desalination system, such as garbage infiltration liquid, electronic, chemical industry, air-conditioning and so on. Our products are compliance with international first-class standard(GB, ASTM, DIN and JIS). Meanwhile providing the professional before-sale and after-sale service to our clients.
Quality Control
Certifications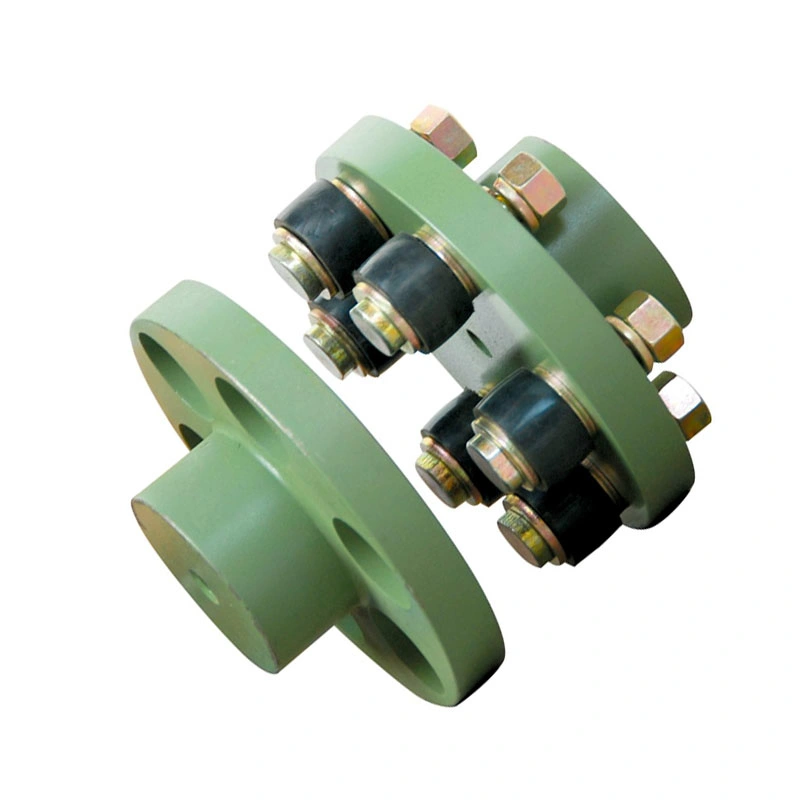 What role does a flexible coupling play in minimizing wear and tear on connected components?
A flexible coupling plays a vital role in minimizing wear and tear on connected components by absorbing and mitigating various mechanical stresses that occur during operation. Here's how a flexible coupling achieves this:
Misalignment Compensation: One of the primary causes of wear and tear on rotating machinery is misalignment between connected shafts. Misalignment can occur due to factors such as thermal expansion, foundation settling, or assembly errors. A flexible coupling can accommodate both angular and parallel misalignments, reducing the stress on the shafts and connected components. By allowing for misalignment, the coupling prevents excessive forces from being transmitted to the connected components, minimizing wear.
Vibration Damping: During operation, rotating machinery can generate vibrations that lead to accelerated wear on components like bearings, gears, and couplings. A flexible coupling acts as a vibration damper, absorbing and dispersing vibrations, reducing their impact on connected components. This damping effect helps prevent fatigue and extends the life of the components.
Shock Absorption: Machinery may experience sudden shocks or impact loads during start-ups, shutdowns, or due to external factors. A flexible coupling is designed to absorb and cushion these shocks, preventing them from propagating through the system and causing damage to sensitive components.
Smooth Torque Transmission: In rigid couplings, torque transmission between shafts can be abrupt and cause torque spikes. These spikes put stress on the connected components, leading to wear and fatigue. Flexible couplings transmit torque smoothly, without sudden spikes, ensuring even distribution of forces and reducing the wear on components.
Controlling Torsional Vibrations: Torsional vibrations, a type of vibration that affects rotating shafts, can be damaging to connected components. Some flexible couplings are designed to address torsional vibration issues, providing additional protection against wear and tear.
Compensating for Thermal Expansion: Temperature fluctuations can lead to thermal expansion or contraction of machinery components. A flexible coupling can accommodate these changes, preventing undue stress on the connected components that may arise from differential expansion rates.
By performing these functions, a flexible coupling acts as a protective barrier for connected components, minimizing wear and tear, and contributing to their longevity. The reduced wear and stress on the components also result in lower maintenance costs and improved overall reliability of the mechanical system.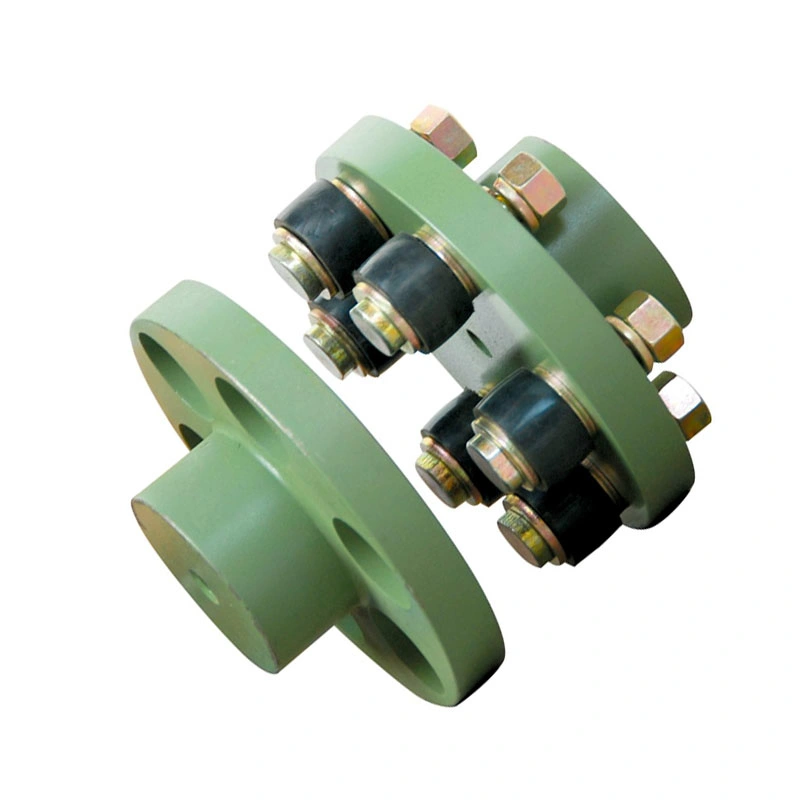 Can flexible couplings be used in the aerospace industry for critical applications?
Flexible couplings can be used in the aerospace industry for certain critical applications, but their usage is limited and carefully considered due to the stringent requirements and safety standards in the aerospace field. Here are some key points to consider:
Specific Applications: In the aerospace industry, flexible couplings are primarily used in non-flight-critical systems or non-safety-critical applications. They are commonly found in auxiliary equipment, ground support systems, and non-flight propulsion systems.
Weight and Space Constraints: Weight and space are crucial factors in aerospace applications. Flexible couplings must be lightweight and compact to minimize the impact on the overall weight and size of the aircraft or spacecraft.
High Reliability Requirements: Aerospace systems demand high reliability and fault tolerance. Flexible couplings used in critical applications must meet stringent reliability standards and undergo rigorous testing and certification to ensure their performance under extreme conditions.
Material Selection: Aerospace-grade materials are necessary to withstand the demanding environment of aerospace applications. These materials should have high strength-to-weight ratios, corrosion resistance, and excellent mechanical properties to handle the stresses and forces experienced during operation.
Certifications: Flexible couplings used in the aerospace industry must adhere to specific certifications and standards, such as those set by organizations like the Federal Aviation Administration (FAA) in the United States or the European Union Aviation Safety Agency (EASA) in Europe.
Redundancy and Safety Measures: In critical systems, redundancy and safety measures are paramount. Flexible couplings used in aerospace applications must be designed with redundancy features to ensure the system's continued functionality in the event of a failure.
Temperature and Environmental Considerations: Aerospace systems experience a wide range of temperatures and environmental conditions. Flexible couplings must be able to operate reliably in extreme temperatures, high altitudes, and other challenging environments encountered during flight or space missions.
While flexible couplings have their place in certain aerospace applications, flight-critical and safety-critical systems typically rely on rigid, precision-engineered couplings. These rigid couplings offer higher levels of torque transmission and precision but require careful alignment and installation.
Ultimately, the selection of flexible couplings for aerospace applications must undergo a thorough engineering evaluation and be approved by the relevant regulatory authorities to ensure the highest level of safety and performance in critical aerospace systems.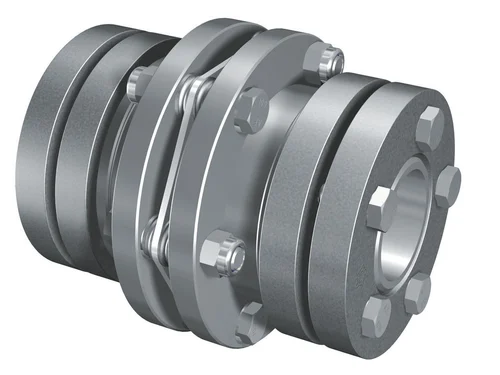 Are there any limitations or disadvantages of using flexible couplings?
While flexible couplings offer numerous advantages, they do come with some limitations and disadvantages that should be considered when selecting them for specific applications. Here are some of the common limitations and disadvantages of using flexible couplings:
Torsional Stiffness: Flexible couplings provide some level of torsional flexibility, which is advantageous in many applications. However, in systems that require high precision and minimal angular deflection, the inherent flexibility of the coupling may not be suitable. In such cases, a rigid coupling may be more appropriate.
Limitation in High-Torque Applications: While some flexible couplings can handle moderate to high torque levels, they may not be as well-suited for extremely high-torque applications. In such cases, specialized couplings, such as gear couplings, may be required to handle the high torque demands.
Temperature Limitations: The performance of certain flexible coupling materials, especially elastomers and plastics, may be affected by extreme temperature conditions. High temperatures can lead to premature wear and reduced lifespan of the coupling, while low temperatures may result in reduced flexibility and potential brittleness.
Chemical Compatibility: Certain flexible coupling materials may not be compatible with certain chemicals or substances present in the application's environment. Exposure to chemicals can cause degradation or corrosion of the coupling material, affecting its performance and lifespan.
Installation and Alignment: Flexible couplings require proper installation and alignment to function effectively. If not installed correctly, misalignment issues may persist, leading to premature wear and reduced performance. Aligning the shafts accurately can be time-consuming and may require specialized equipment and expertise.
Cost: In some cases, flexible couplings may be more expensive than rigid couplings due to their more complex design and use of specialized materials. However, the cost difference is often justified by the benefits they offer in terms of misalignment compensation and vibration damping.
Service Life: The service life of a flexible coupling can vary depending on the application's conditions and the quality of the coupling. Regular maintenance and timely replacement of worn or damaged parts are essential to ensure the coupling's longevity and prevent unexpected failures.
Despite these limitations, flexible couplings remain highly valuable components in a wide range of applications, providing efficient torque transmission and compensating for misalignment. Proper selection, installation, and maintenance can help mitigate many of the disadvantages associated with flexible couplings, ensuring their reliable and long-lasting performance in various mechanical systems.



editor by CX 2023-10-11