Product Description
GROOVED FLEXIBLE COUPLINGS PRODUCTS SERISE
Product Description
STAINLESS STEEL GROOVED FLEXIBLE COUPLINGS SPECIFICATION
MATERIAL SPECIFICATIONS
Housing : Stainless steel 304(CF8) or 316L(CF3M)
Rubber Gasket : Standard gasket is EPDM(Ethylene-Propylene-Diene Monomer), the range of working temperature is -50ºC-150ºC,using for cold water,hot water and rare alkaline chemical products.
Bolt&Nuts : Stainless steel bolts&nuts according to international standard models of carriage bolts and flange nuts.Nut is SS304 material.
According to ASTM A743 standard for housing material
–Type 304 to ASTM A743 CF8(304)
–Type 316L to ASTM A743 CF3M(316L)
SIZE SPECIFICATIONS
Size range : 1″to 8″(DN25 to DN200),cutting groove only.
Rated working pressure
–Low pressure flexible coupling 300psi;
–Medium pressure flexible coupling 600psi;
–High pressure flexible coupling 1000/1200psi;
–Super High pressure flexible coupling 1500psi.
Product Parameters
  
LOW PRESSURE STAINLESS STEEL FLEXIBLE GROOVED COUPLING(300psi)
 
Our Advantages
Housing:
Stainless steel is used as raw material with good corrosion resistance. And there is the natures which is high strength, good toughness and good mechanical properties. According to the precision casting process, the precision of the clamping size is guaranteed.The material has tensile strength which is not less than 600 MPA and the extension is not less than 15%. withstands high pressure and high impact of pipeline by several disadvantage factors.
Gasket :
The gasket seal with special C-shaped design, that is perfect matching with pipeline dimension in order to achieve working pressure.The gasket is tightener while further pressed in order to achieve sealing efficiency.when the Meanwhile, the imported raw material will also be guaranteed the mechanical properties.
Scope of application
Company Profile
ZheJiang Morui Environment&Technology Co., Ltd. (refer to ZheJiang MR), is professional company which is committed to become processing manufacturer of pipeline system solutions. Located in the ZheJiang High-tech Zone as headquarter. There are several branches in ZheJiang , ZheJiang and ZheJiang provinces.
We are not only processing manufacturer, but also it has the own sales and service network. We are able to grasp accurately the clients' "pain points" that the clients faced. And provide the proper solutions immediately. Because we have the excellent team who are focusing on follow-up service.
The ZheJiang MR company's products have been widely used in the field of MF, UF and RO system, sewage water system, water supply and drainage, high-pressure desalination system, such as garbage infiltration liquid, electronic, chemical industry, air-conditioning and so on. Our products are compliance with international first-class standard(GB, ASTM, DIN and JIS). Meanwhile providing the professional before-sale and after-sale service to our clients.
Quality Control
Certifications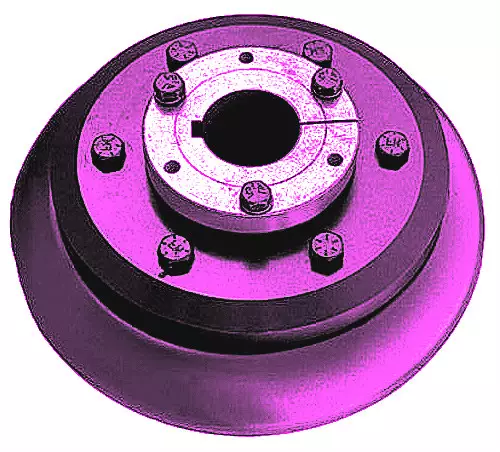 Can flexible couplings be used in hydraulic and pneumatic systems?
Yes, flexible couplings can be used in both hydraulic and pneumatic systems to connect various components and transmit power or motion. However, the selection of flexible couplings for these systems depends on specific application requirements and operating conditions.
Hydraulic Systems:
Compensating Misalignment: In hydraulic systems, flexible couplings are used to compensate for misalignment between the driving and driven components, such as pumps, motors, and actuators. Misalignment can occur due to variations in the mounting or movement of components. The flexibility of the coupling allows it to accommodate misalignment while transmitting torque efficiently.
Vibration Damping: Hydraulic systems can generate vibrations during operation, which can affect the performance and lifespan of connected components. Flexible couplings with vibration-damping properties help reduce the transmission of vibrations, providing smoother operation and minimizing wear on components.
Reducing Shock Loads: Flexible couplings absorb and dampen shock loads that may occur in hydraulic systems during rapid starts, stops, or pressure fluctuations. By absorbing these shock loads, the coupling protects connected components from potential damage.
Corrosion Resistance: Hydraulic systems may operate in environments with exposure to hydraulic fluids, which can be corrosive. Flexible couplings made of materials resistant to corrosion, such as stainless steel or specific polymers, are suitable for such applications.
High Torque Transmission: Hydraulic systems often require high torque transmission between the power source and the driven components. Flexible couplings can handle high torque levels while accommodating angular and axial misalignments.
Pneumatic Systems:
Compensation for Misalignment: In pneumatic systems, flexible couplings provide compensation for misalignment between components, such as pneumatic cylinders, valves, and rotary actuators. The ability to accommodate misalignment ensures smooth operation and reduces the risk of mechanical stress on the system.
Minimal Lubrication: Some flexible couplings designed for pneumatic systems require little to no lubrication, making them suitable for applications where oil or grease contamination is undesirable.
Low Inertia: Pneumatic systems often require components with low inertia to achieve rapid response times. Flexible couplings with low mass and low inertia help maintain the system's responsiveness and efficiency.
High Torque Transmission: Pneumatic systems can demand high torque transmission between components, such as in pneumatic rotary actuators. Flexible couplings can transmit torque effectively while compensating for potential misalignments.
Corrosion Resistance: Pneumatic systems operating in harsh environments may be exposed to moisture or chemicals. Flexible couplings made of corrosion-resistant materials are ideal for such conditions.
Overall, flexible couplings are versatile components that can be used in a wide range of hydraulic and pneumatic applications. When selecting a flexible coupling for a specific system, it's essential to consider factors such as misalignment compensation, vibration damping, shock absorption, corrosion resistance, torque transmission capability, and compatibility with the system's operating conditions.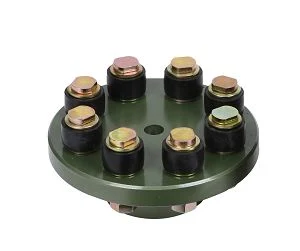 Can flexible couplings be used in precision manufacturing equipment, such as CNC machines?
Yes, flexible couplings can be used in precision manufacturing equipment, including CNC (Computer Numerical Control) machines. CNC machines require high accuracy and precision during operation to produce complex and intricate parts. Flexible couplings play a vital role in such equipment by providing various benefits that enhance their performance and reliability.
Compensation for Misalignment: CNC machines often have multiple moving parts and axes that need precise alignment. Flexible couplings can accommodate small misalignments between these components, ensuring smooth and reliable power transmission without inducing additional stress or strain on the system.
Vibration Damping: Precision manufacturing requires minimizing vibrations that could affect the quality of the finished product. Flexible couplings with damping properties can absorb and dissipate vibrations, resulting in better surface finishes and accuracy of the machined parts.
Torsional Flexibility: CNC machines may experience torque fluctuations during acceleration, deceleration, or tool changes. Flexible couplings with torsional flexibility can handle these variations and prevent torsional vibrations from affecting the machining process.
Backlash Compensation: Some types of flexible couplings, such as beam couplings, offer minimal or near-zero backlash. This characteristic is essential in CNC machines, as it helps maintain positional accuracy during direction changes and reversals.
High Torque Transmission: CNC machines may require high torque transmission capabilities, especially in heavy-duty cutting or milling operations. Flexible couplings can handle substantial torque loads while still providing flexibility to address misalignments.
Reduced Maintenance: With the ability to absorb shocks and compensate for misalignment, flexible couplings can extend the life of other mechanical components in the CNC machine, reducing overall maintenance requirements and downtime.
It's important to select the appropriate type and size of flexible coupling based on the specific requirements of the CNC machine, including torque, speed, misalignment, and environmental conditions. Regular maintenance and inspection of the flexible couplings will ensure optimal performance and contribute to the overall precision and efficiency of the CNC machine.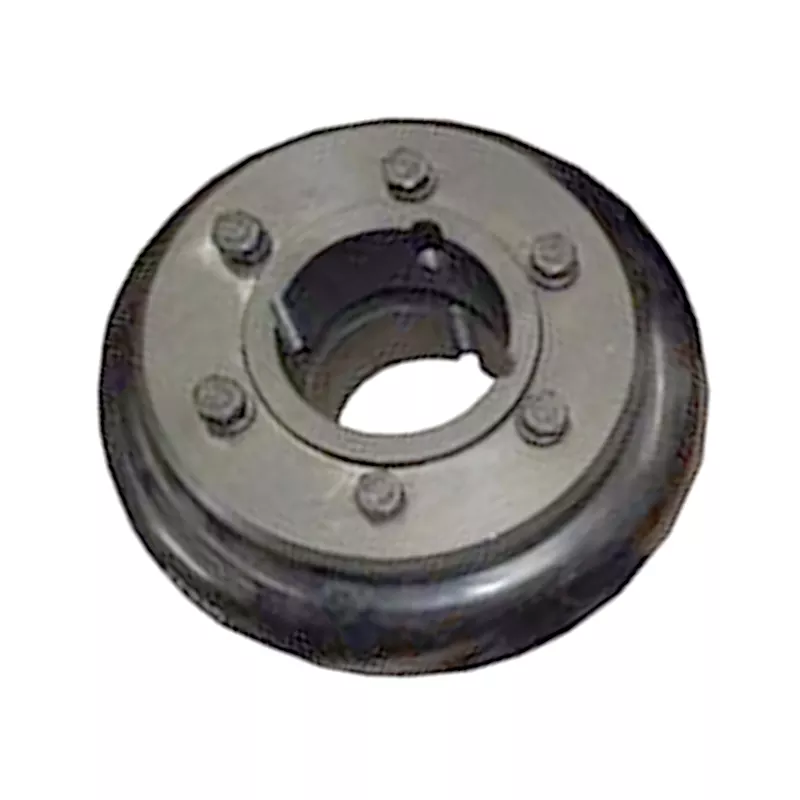 Can you explain the different types of flexible coupling designs available?
There are several types of flexible coupling designs available, each with its unique construction and characteristics. These designs are tailored to meet specific application requirements and address different types of misalignment and torque transmission needs. Here are some of the most common types of flexible couplings:
Jaw Couplings: Jaw couplings consist of two hubs with curved jaws and an elastomer spider placed between them. The spider acts as a flexible element and can compensate for angular and parallel misalignment. Jaw couplings are widely used in various industrial applications due to their simple design and effectiveness in handling misalignment and vibration damping.
Disc Couplings: Disc couplings use thin metallic discs with a series of alternating slits and flanges to connect the shafts. The disc coupling design allows for excellent misalignment compensation, including angular, parallel, and axial misalignment. Disc couplings are known for their high torsional stiffness and precise torque transmission capabilities.
Gear Couplings: Gear couplings consist of toothed hubs connected by an external sleeve with gear teeth. They are well-suited for applications with high torque and moderate misalignment. Gear couplings offer good misalignment compensation and high torque capacity, making them popular in heavy-duty industrial applications.
Beam Couplings: Beam couplings use a single piece of flexible material, often a metal beam, to connect the shafts. The material's flexibility allows for angular and axial misalignment compensation. Beam couplings are compact, lightweight, and provide low inertia, making them suitable for applications with high-speed requirements.
Bellows Couplings: Bellows couplings consist of a bellows-like flexible structure that connects the two hubs. They can compensate for angular, parallel, and axial misalignment. Bellows couplings are known for their high torsional stiffness and ability to maintain constant velocity transmission.
Oldham Couplings: Oldham couplings use three discs, with the middle one having a perpendicular slot. This design allows for angular misalignment compensation while transmitting torque between the hubs. Oldham couplings are often used when electrical isolation between shafts is required.
Each flexible coupling design has its strengths and limitations, and the choice depends on factors such as the application's torque requirements, misalignment conditions, operating environment, and speed. Proper selection of the coupling type ensures optimal performance, efficiency, and reliability in various mechanical systems and rotating machinery.



editor by CX 2023-08-01