Product Description
GROOVED FLEXIBLE COUPLINGS PRODUCTS SERISE
Product Description
STAINLESS STEEL GROOVED FLEXIBLE COUPLINGS SPECIFICATION
MATERIAL SPECIFICATIONS
Housing : Stainless steel 304(CF8) or 316L(CF3M)
Rubber Gasket : Standard gasket is EPDM(Ethylene-Propylene-Diene Monomer), the range of working temperature is -50ºC-150ºC,using for cold water,hot water and rare alkaline chemical products.
Bolt&Nuts : Stainless steel bolts&nuts according to international standard models of carriage bolts and flange nuts.Nut is SS304 material.
According to ASTM A743 standard for housing material
–Type 304 to ASTM A743 CF8(304)
–Type 316L to ASTM A743 CF3M(316L)
SIZE SPECIFICATIONS
Size range : 1″to 8″(DN25 to DN200),cutting groove only.
Rated working pressure
–Low pressure flexible coupling 300psi;
–Medium pressure flexible coupling 600psi;
–High pressure flexible coupling 1000/1200psi;
–Super High pressure flexible coupling 1500psi.
Product Parameters
  
LOW PRESSURE STAINLESS STEEL FLEXIBLE GROOVED COUPLING(300psi)
 
Our Advantages
Housing:
Stainless steel is used as raw material with good corrosion resistance. And there is the natures which is high strength, good toughness and good mechanical properties. According to the precision casting process, the precision of the clamping size is guaranteed.The material has tensile strength which is not less than 600 MPA and the extension is not less than 15%. withstands high pressure and high impact of pipeline by several disadvantage factors.
Gasket :
The gasket seal with special C-shaped design, that is perfect matching with pipeline dimension in order to achieve working pressure.The gasket is tightener while further pressed in order to achieve sealing efficiency.when the Meanwhile, the imported raw material will also be guaranteed the mechanical properties.
Scope of application
Company Profile
ZheJiang Morui Environment&Technology Co., Ltd. (refer to ZheJiang MR), is professional company which is committed to become processing manufacturer of pipeline system solutions. Located in the ZheJiang High-tech Zone as headquarter. There are several branches in ZheJiang , ZheJiang and ZheJiang provinces.
We are not only processing manufacturer, but also it has the own sales and service network. We are able to grasp accurately the clients' "pain points" that the clients faced. And provide the proper solutions immediately. Because we have the excellent team who are focusing on follow-up service.
The ZheJiang MR company's products have been widely used in the field of MF, UF and RO system, sewage water system, water supply and drainage, high-pressure desalination system, such as garbage infiltration liquid, electronic, chemical industry, air-conditioning and so on. Our products are compliance with international first-class standard(GB, ASTM, DIN and JIS). Meanwhile providing the professional before-sale and after-sale service to our clients.
Quality Control
Certifications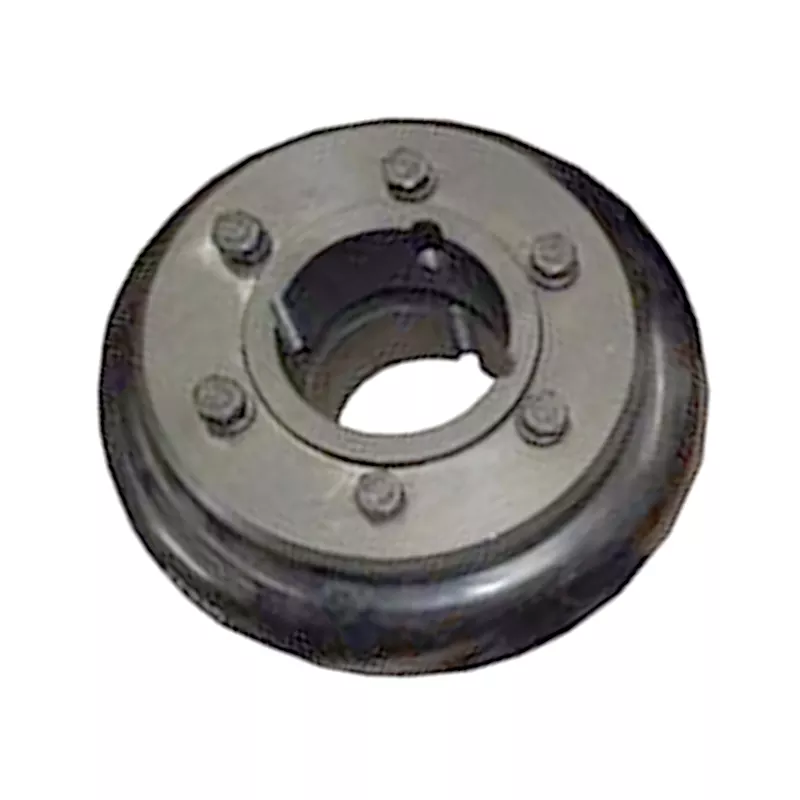 What are the temperature and environmental limitations of flexible couplings?
Flexible couplings are designed to operate within certain temperature and environmental limitations to ensure optimal performance and longevity. The specific limitations may vary depending on the type and material of the coupling. Here are the general considerations:
Temperature Range: The temperature range in which a flexible coupling can operate is crucial. High temperatures can affect the material properties, leading to reduced flexibility and potential failure. Low temperatures can cause the material to become brittle and lose its ability to accommodate misalignment. It's essential to choose a coupling suitable for the intended temperature range of the application.
Corrosive Environments: In environments with corrosive substances, such as acids, chemicals, or saltwater, it is essential to select a flexible coupling made of materials that are resistant to corrosion. Stainless steel and certain polymers are commonly used in such environments to prevent degradation and maintain the coupling's integrity.
Hygienic Environments: For applications in food processing, pharmaceuticals, or cleanrooms, hygienic design is critical. Flexible couplings used in these environments should be easy to clean, made of materials that are non-toxic and resistant to contamination, and free from crevices or pockets where debris can accumulate.
Explosive or Hazardous Atmospheres: In environments where explosive or hazardous gases, vapors, or dust are present, flexible couplings with anti-static properties or explosion-proof certifications may be necessary to prevent the risk of ignition and ensure safety.
Outdoor Applications: For outdoor installations, flexible couplings should be able to withstand exposure to weather conditions, UV radiation, and temperature fluctuations. Couplings with weather-resistant properties are suitable for such applications.
High-Speed Applications: In high-speed applications, the centrifugal forces on the flexible coupling increase with rotational speed. Couplings designed for high-speed applications should be balanced to minimize vibrations and ensure smooth operation.
Shock and Impact Loads: Flexible couplings used in applications with significant shock or impact loads should have the ability to dampen and absorb these forces to protect connected equipment from damage.
Continuous vs. Intermittent Duty: Some flexible couplings are designed for continuous-duty applications, while others are suitable for intermittent duty or start-stop operations. The coupling's design and material should match the specific duty cycle requirements.
It is essential to consult with the coupling manufacturer or supplier to understand the temperature and environmental limitations of a specific coupling model. Proper selection and application of flexible couplings within their defined limitations contribute to reliable and efficient performance in various industrial and mechanical systems.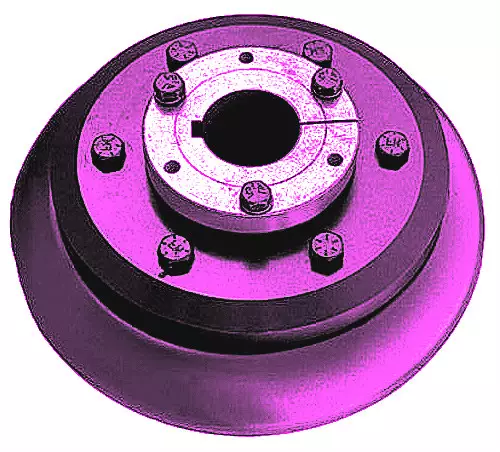 What are the key considerations for selecting a flexible coupling for high-speed applications?
When selecting a flexible coupling for high-speed applications, several critical considerations should be taken into account to ensure optimal performance and reliability:
Material and Design: Choose a flexible coupling made from high-quality materials that can withstand the high rotational speeds without experiencing excessive wear or fatigue. Consider designs that are specifically engineered for high-speed applications, ensuring they have the required torsional stiffness and damping characteristics.
Balance: Imbalance at high speeds can lead to vibration and reduce the lifespan of the coupling and connected components. Look for precision-balanced flexible couplings that minimize vibration and avoid any potential resonance issues at operating speeds.
Torsional Stiffness: In high-speed applications, torsional stiffness is crucial to maintaining accurate rotational timing and preventing torque losses. Choose a flexible coupling with adequate torsional stiffness to minimize angular deflection under load.
Dynamic Balancing: Dynamic balancing is essential for flexible couplings used in high-speed applications. A dynamically balanced coupling reduces vibrations caused by rotational imbalances, increasing the smoothness and stability of the system.
Temperature Resistance: High-speed operations can generate significant heat, so select a flexible coupling that can withstand the elevated temperatures without compromising its mechanical properties or causing premature failure.
Alignment and Runout Tolerance: Accurate alignment of the coupling with the shafts is crucial to prevent additional stress and vibration. Consider couplings with high runout tolerance and ease of alignment to facilitate proper installation.
Service Life and Maintenance: Evaluate the expected service life of the flexible coupling in high-speed applications. Low-maintenance couplings are desirable to reduce downtime and maintenance costs.
Application Specifics: Consider the specific requirements of the high-speed application, such as the magnitude of torque, axial movement, and the presence of shock loads. Choose a coupling that can handle these specific demands while maintaining performance at high speeds.
Compliance with Standards: Ensure that the selected flexible coupling complies with relevant industry standards and specifications, especially those related to high-speed performance and safety.
By carefully considering these key factors, engineers can choose a flexible coupling that meets the demands of high-speed applications, delivering reliable and efficient power transmission while minimizing the risk of premature wear, vibration, and downtime.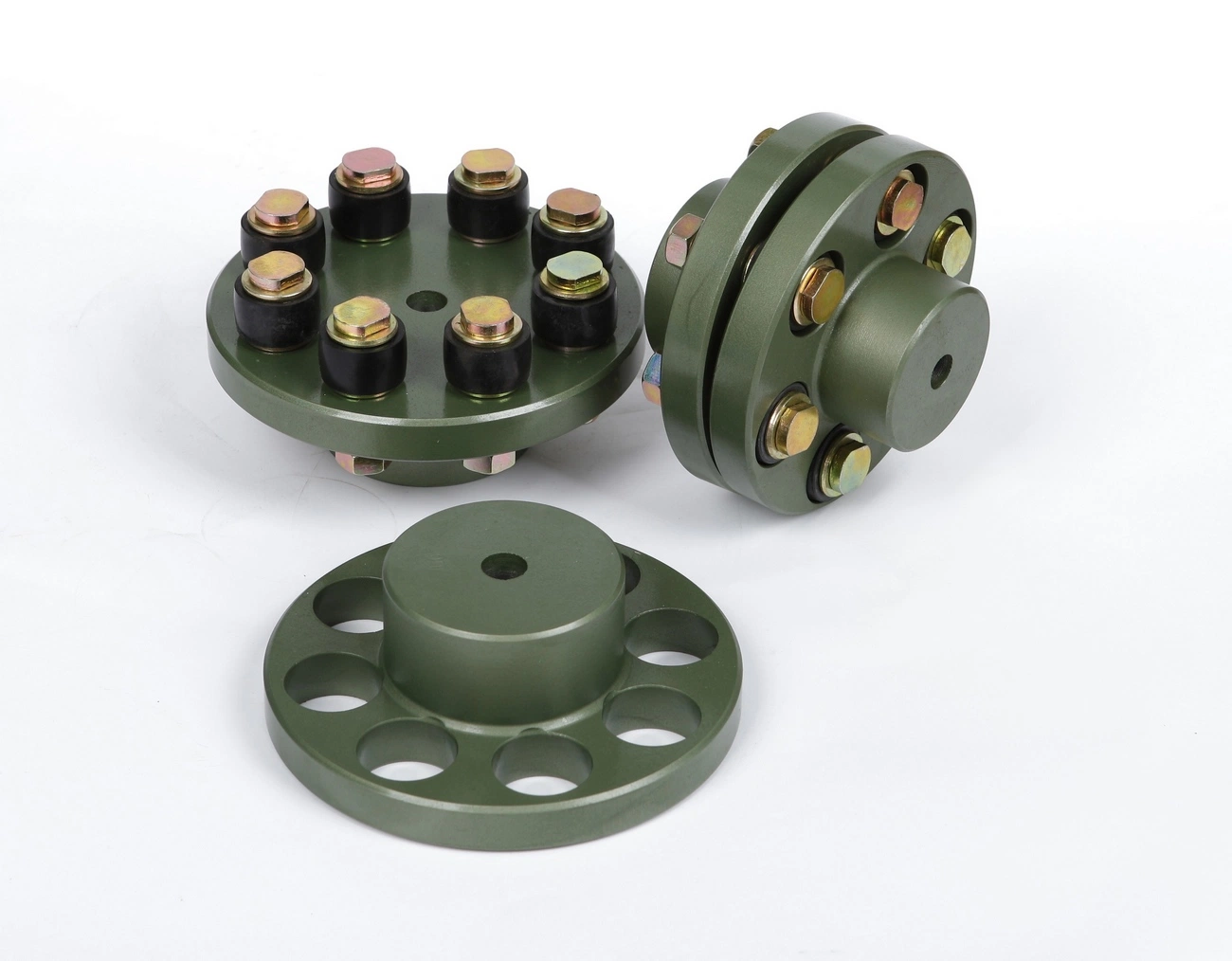 Can flexible couplings accommodate high torque and high-speed applications?
Yes, flexible couplings can accommodate both high torque and high-speed applications, but the suitability depends on the specific design and material of the flexible coupling. Different types of flexible couplings have varying torque and speed capacities, and it's crucial to select the right type of coupling based on the application requirements.
High Torque Applications:
Some flexible couplings, such as gear couplings and disc couplings, are designed to handle high torque levels. Gear couplings consist of toothed hubs that mesh with each other, providing a robust and efficient torque transmission. They are commonly used in heavy-duty industrial applications, such as steel mills, mining equipment, and power generation plants, where high torque loads are prevalent.
Disc couplings are also suitable for high torque applications. They use a series of flexible metal discs that can handle significant torque while compensating for misalignment. Disc couplings are often used in high-speed machinery and critical applications where precise torque transmission is essential.
High-Speed Applications:
Flexible couplings can also be used in high-speed applications. For instance, certain disc couplings, elastomeric couplings, and grid couplings are capable of handling high rotational speeds. These couplings have low inertia, which means they can respond quickly to changes in speed and provide efficient power transmission at high RPMs.
Elastomeric couplings, such as jaw couplings and tire couplings, are commonly used in various industrial applications, including pumps, compressors, and fans, where both torque and speed requirements are high. They offer good flexibility and damping properties, making them suitable for applications with high-speed variations and vibrations.
Considerations:
When selecting a flexible coupling for high torque and high-speed applications, several factors should be considered:
The torque and speed ratings provided by the coupling manufacturer should be checked to ensure they meet or exceed the application's requirements.
The design and materials of the coupling should be suitable for the specific operating conditions, including temperature, environment, and potential exposure to corrosive substances.
Proper alignment and installation of the coupling are critical to ensure optimal performance and prevent premature wear.
In some cases, it may be necessary to use additional components, such as torque limiters or speed reducers, to protect the coupling and the connected equipment from excessive loads or speed fluctuations.
In conclusion, flexible couplings can indeed accommodate high torque and high-speed applications, but the appropriate coupling type and proper selection are essential to ensure reliable and efficient performance in these demanding conditions.



editor by CX 2023-09-04