Product Description
Construction Hoist Parts Plum-Shaped Flexible Coupling for Passenger Hoist Motor
Product Description
Plum-shaped flexible coupling consists of 2 prongs of the same shape with the coupling half and elastic components, the use of plum-shaped elastic element is placed between the 2 halves of the coupling prongs in order to achieve the 2 coupling halves connection. With a two-axis compensation relative offset , shock absorption, cushioning , small radial size , simple structure, no lubrication , high load capacity , easy maintenance, etc. , but replace the elastic element coupling halves need to move axially . Suitable for connecting 2 coaxial, frequent starting , low-speed , medium power transmission shaft lines require high reliability work site, not suitable for heavy load and axial dimensions after restricted , replace the elastic element of the difficulties the 2 axes site .
Model

Rated Torque

Tn

Allowable Rotation Speed

Bore Diameter

d1 , d2 , dz 

Bore Length

L, L1

Weight

 
N.m
r/min
mm
mm
kg

CLSJ50

28

15000

10-24

22-38

1.00

CLSJ70

112

11000

12-38

27-60

2.50

CLSJ85

160

9000

16-38

30-60

3.42

CLSJ105

355

7250

18-42

30-84

5.15

CLSJ125

450

6000

20-55

38-84

10.1

CLSJ145

710

5250

25-65

44-107

13.1

CLSJ170

1250

4500

30-85

60-132

21.2

CLSJ200

2000

3750

35-95

60-142

33.0

CLSJ230

3150

3250

40-95

84-142

45.5

CLSJ260

5000

3000

45-125

84-172

75.2

CLSJ300

7100

2500

60-140

108-172

99.2

CLSJ360

12500

2150

60-150

107-212

148.1

CLSJ400

14000

1900

80-160

132-242

197.5
why choose our product
Cheaper price than CZPT brands, good quality.
 
Features:
1. The intermediate elastomeric coupler
2. Can absorb the vibration , compensate the radial , angular and axial misalignment
3. Anti- oil and electrical insulation
4. clockwise and counterclockwise rotation characteristics are identical
5. Locate the screws
Certifications
Company Profile
FAQ
1. What are your main products?
We produce Construction Hoist (also called construction elevator, construction lift) and spare parts of it.
2. Are all Construction Hoist the same from all Vendors & Manufacturers?
Our High rise building construction hoist with VFD for lifting materials and passengers have exported to Europe, Middle and southern America, most of Asia, and some countries from Africa, about 50 countries. We can well match European standards, Russia standards and America standards. We have technology for develope new design ability and we support many customer with good solutions to solve their construction site special vertical access problems.
3. Do your products have some certificates?
Yes. Our Construction Hoist have passed CE ,ISO  Certificates.
4. What are the payment terms and the delivery time?
Payment terms are T/T and LC. We will ship the cargo within 7-21 days after receiving the 30% deposit.
5. Are you manufacturer or the trader?
We are manufacturer with 17 years maker experiences, have advanced production line and inspection device. Our Research and development team have got many praise from customers.
6. Will you develop distributor and sole agent?
Yes, should you have any interest to be our distributor and agent, please let us know in any ways. Sole agent is available depend on the sales turnover.
7. Where do you ship to and what countries have you done business in?
We provide quick and efficient shipping to countries all over the world from HangZhou port or other China port.
We have done business with customers in many countries, such as Mexico, Brazil, Korea, Malaysia, Thailand, India, Vietnam, Indonesia, UAE, Qatar, Kuwait,Saudi Arabia etc.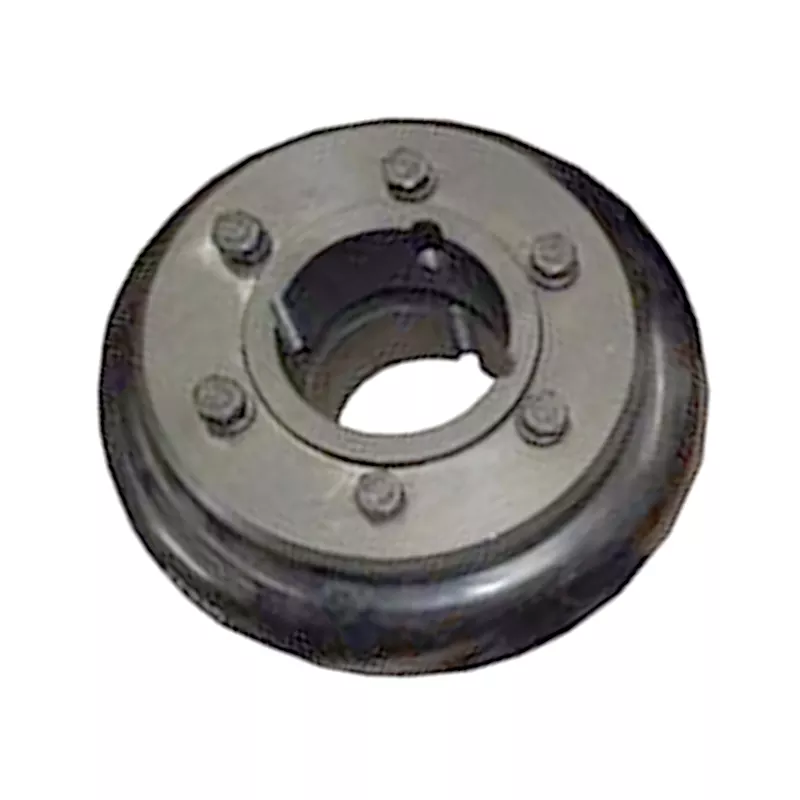 How do you install and align a flexible coupling properly to ensure optimal performance?
Proper installation and alignment of a flexible coupling are essential to ensure its optimal performance and longevity. Incorrect installation can lead to premature wear, increased vibrations, and potential equipment failure. Below are the steps to install and align a flexible coupling properly:
1. Pre-Installation Inspection:
Before installation, inspect the flexible coupling and its components for any visible damage or defects. Check that the coupling's size and specifications match the application requirements. Ensure that the shafts and equipment connected to the coupling are clean and free from debris.
2. Shaft Preparation:
Prepare the shafts by removing any oil, grease, or contaminants from the surfaces that will come into contact with the coupling. Ensure that the shaft ends are smooth and free from burrs that could affect the fit of the coupling.
3. Coupling Hub Installation:
Slide the coupling hubs onto the shafts, ensuring they are positioned securely and evenly on each shaft. Use a lubricant recommended by the manufacturer to facilitate the installation and ensure a proper fit.
4. Alignment:
Proper alignment is critical for the performance and longevity of the flexible coupling. Align the shafts by checking both angular and parallel misalignment. Utilize precision alignment tools, such as dial indicators or laser alignment systems, to achieve accurate alignment. Follow the manufacturer's alignment specifications and tolerance limits.
5. Tightening Fasteners:
Once the shafts are properly aligned, tighten the coupling's fasteners to the manufacturer's recommended torque values. Gradually tighten the fasteners in a cross pattern to ensure even distribution of the load on the coupling hubs. Avoid over-tightening, as it may cause distortion or damage to the coupling.
6. Run-Out Check:
After installation, perform a run-out check to verify that the coupling's rotating components are balanced and aligned. Excessive run-out can lead to vibrations and reduce the coupling's performance. If significant run-out is detected, recheck the alignment and address any issues that may be causing it.
7. Lubrication:
Ensure that the flexible coupling is adequately lubricated, following the manufacturer's recommendations. Proper lubrication reduces friction and wear, enhancing the coupling's efficiency and reliability.
8. Periodic Inspection and Maintenance:
Regularly inspect the flexible coupling for signs of wear, misalignment, or damage. Address any issues promptly to prevent further problems. Depending on the coupling type and application, scheduled maintenance may include re-greasing, re-alignment, or replacing worn components.
Summary:
Proper installation and alignment are crucial for ensuring the optimal performance and longevity of a flexible coupling. Following the manufacturer's guidelines, inspecting the components, achieving accurate alignment, and using the appropriate lubrication are key steps in the installation process. Regular inspection and maintenance help to identify and address potential issues, ensuring the coupling continues to operate smoothly and efficiently in the mechanical system.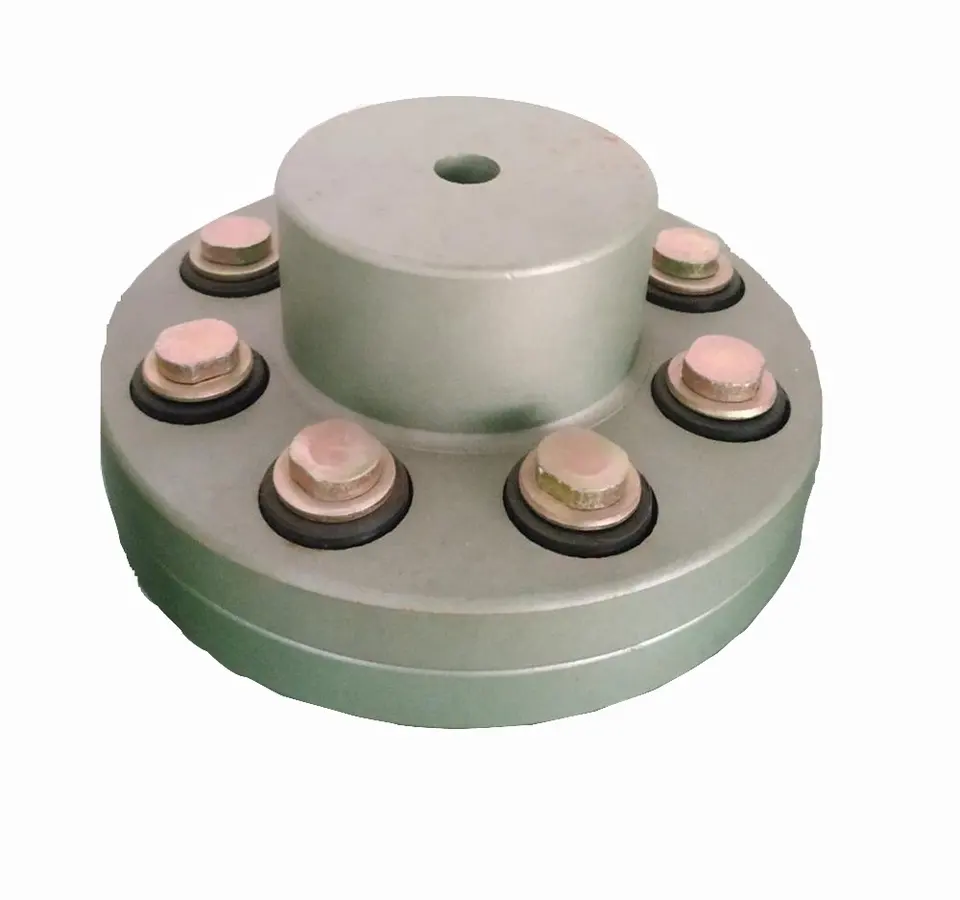 What are the challenges of using flexible couplings in heavy-duty industrial machinery?
Using flexible couplings in heavy-duty industrial machinery can offer numerous benefits, such as reducing shock loads, accommodating misalignment, and protecting connected equipment. However, there are several challenges that need to be addressed to ensure successful and reliable performance:
Torsional Stiffness: Heavy-duty machinery often requires high torsional stiffness to maintain accurate rotational timing and prevent energy losses. Selecting a flexible coupling with the appropriate level of torsional stiffness is crucial to avoid excessive torsional deflection and maintain power transmission efficiency.
High Torque and Speed: Heavy-duty machinery typically operates at high torque and speed levels. The flexible coupling must be capable of handling these intense loads without exceeding its torque or speed ratings, which could lead to premature failure.
Alignment and Runout: Proper shaft alignment is critical for the reliable operation of flexible couplings in heavy-duty machinery. Misalignment can cause additional stresses and premature wear on the coupling and connected components. Achieving and maintaining precise alignment is essential to maximize coupling performance.
Environmental Conditions: Heavy-duty industrial machinery often operates in harsh environments with exposure to dust, dirt, chemicals, and extreme temperatures. Flexible couplings must be constructed from durable and corrosion-resistant materials to withstand these conditions and maintain their functionality over time.
Impact and Shock Loads: Some heavy-duty machinery may experience frequent impact and shock loads, which can lead to fatigue and failure in the flexible coupling. Choosing a coupling with high shock load capacity and fatigue resistance is vital to ensure longevity and reliability.
Regular Maintenance: Heavy-duty machinery demands rigorous maintenance schedules to monitor the condition of flexible couplings and other components. Timely inspection and replacement of worn or damaged couplings are essential to prevent unexpected downtime and costly repairs.
Coupling Selection: Properly selecting the right type of flexible coupling for the specific application is crucial. Different types of couplings offer varying levels of misalignment compensation, torque capacity, and environmental resistance. Choosing the wrong coupling type or size can lead to inefficiencies and premature failures.
Despite these challenges, using flexible couplings in heavy-duty industrial machinery can provide significant advantages. By carefully considering the application requirements, selecting high-quality couplings, and implementing regular maintenance protocols, engineers can overcome these challenges and enjoy the benefits of flexible couplings, including increased equipment lifespan, reduced maintenance costs, and improved overall system performance.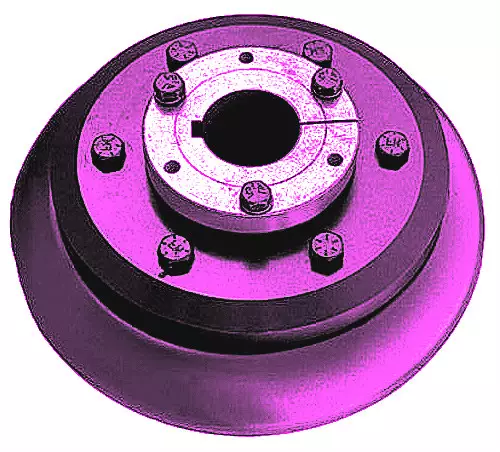 What is a flexible coupling and how does it work?
A flexible coupling is a mechanical device used to connect two shafts while allowing for relative movement between them. It is designed to transmit torque from one shaft to another while compensating for misalignment, vibration, and shock. Flexible couplings are essential components in various rotating machinery and systems, as they help protect the connected equipment and enhance overall performance.
Types of Flexible Couplings:
There are several types of flexible couplings, each with its unique design and characteristics. Some common types include:
Jaw Couplings: Jaw couplings feature elastomer spiders that fit between two hubs. They can accommodate angular and parallel misalignment while dampening vibrations.
Disc Couplings: Disc couplings use thin metallic discs to connect the shafts. They are highly flexible and provide excellent misalignment compensation.
Gear Couplings: Gear couplings use gear teeth to transmit torque. They offer high torque capacity and can handle moderate misalignment.
Beam Couplings: Beam couplings use a single piece of flexible material, such as a metal beam, to transmit torque while compensating for misalignment.
Bellows Couplings: Bellows couplings use a bellows-like structure to allow for axial, angular, and parallel misalignment compensation.
Oldham Couplings: Oldham couplings use three discs, with the middle one having a perpendicular slot to allow for misalignment compensation.
How a Flexible Coupling Works:
The operation of a flexible coupling depends on its specific design, but the general principles are similar. Let's take the example of a jaw coupling to explain how a flexible coupling works:
Two shafts are connected to the coupling hubs on either side, with an elastomer spider placed between them.
When torque is applied to one shaft, it causes the spider to compress and deform slightly, transmitting the torque to the other shaft.
In case of misalignment between the shafts, the elastomer spider flexes and compensates for the misalignment, ensuring smooth torque transmission without imposing excessive loads on the shafts or connected equipment.
The elastomer spider also acts as a damping element, absorbing vibrations and shocks during operation, which reduces wear on the equipment and enhances system stability.
Overall, the flexibility and ability to compensate for misalignment are the key features that allow a flexible coupling to function effectively. The choice of a specific flexible coupling type depends on the application's requirements, such as torque capacity, misalignment compensation, and environmental conditions.



editor by CX 2023-08-02