Product Description
Product Name:  
Flexible coupling for connecting fire protection pipe
Material: 
Ductile cast iron 
Standard: 
UL listed & FM approved
also wen can manufacture different sizes according to client's requirements.
Sizes available: 
Nominal size
  Pipe O.D.
Working pressure
                    Dimensions 
Bolt size
     ∅
       L
    H
mm
in
mm
in
PSI
Mpa
mm
in
mm
in
mm
in
mm
25
1
33.7
1.327
300
2.07
55.6
2.188
98
3.858
44
1.732
M10*45
32
1 1/4
42.4
1.699
300
2.07
66
2.598
107
4.213
44
1.732
M10*45
40
1 1/2
48.3
1.9
300
2.07
74
2.913
115
4.527
44
1.732
M10*45
50
2
60.3
2.372
300
2.07
84
3.307
124
4.882
44
1.732
M10*55
65
2 1/2
73
2.875
300
2.07
98
3.858
138
5.433
45
1.772
M10*55
65
2 1/2
76.1
3
300
2.07
100
3.937
143
5.63
45
1.772
M10*55
80
3   
88.9
3.5
300
2.07
114
4.488
157
6.181
45
1.772
M10*55
100
4   
114.3
4.5
300
2.07
140
5.512
187
7.362
50
1.899
M10*65
125
5   
139.7
5.5
300
2.07
172
6.771
220
8.661
50
1.899
M12*70
125
5   
141.3
5.563
300
2.07
172
6.771
220
8.661
50
1.899
M12*75
150
6   
165.1
6.5
300
2.07
197
7.756
252
9.921
51
2.008
M12*75
150
6   
168.3
6.625
300
2.07
197
7.756
255
10.039
51
2.008
M12*75
200
8   
219.1
8.625
300
2.07
254
10
330
12.992
61
2.405
M16*100
250
10
273
10.75
300
2.07
317
12.48
397.8
15.661
62
2.441
M20*110
300
12
323.9
12.751
300
2.07
370
14.566
457
17.992
60
2.362
M20*120
We can manufacture different sizes according to your requirements.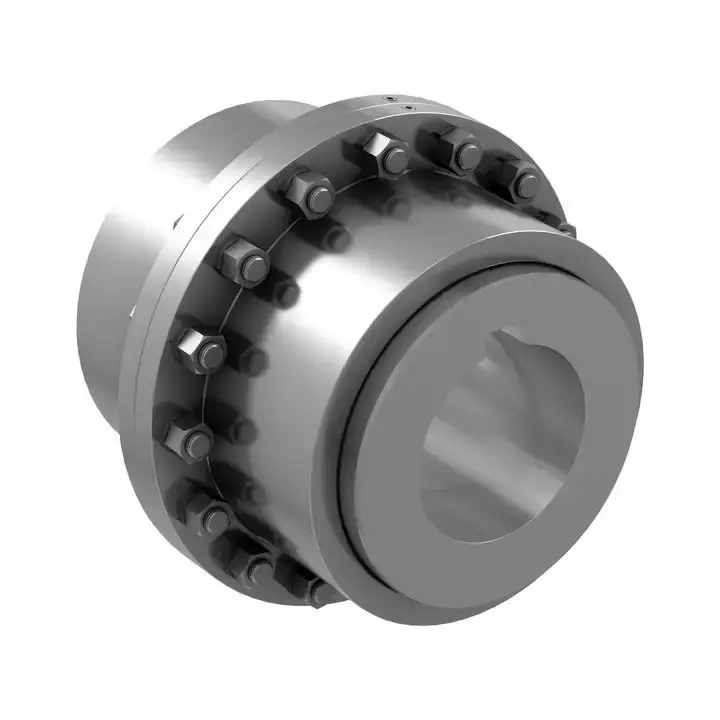 What are the maintenance-free options available for flexible couplings?
Several maintenance-free options are available for flexible couplings, designed to reduce or eliminate the need for regular maintenance and lubrication. These options offer long-lasting performance and reliability while minimizing downtime and operational costs. Below are some maintenance-free options for flexible couplings:
1. Maintenance-Free Elastomeric Couplings: Elastomeric couplings with a specific design and materials can be maintenance-free. These couplings often incorporate high-quality elastomeric elements that do not require periodic lubrication. The elastomeric material provides damping of shocks and vibrations and allows for misalignment compensation, making them suitable for various applications without the need for regular maintenance.
2. Non-Lubricated Metallic Couplings: Some metallic couplings are designed to operate without the need for lubrication. These couplings use self-lubricating materials or specialized coatings that reduce friction between moving parts, eliminating the need for manual lubrication. They can handle high torque and speed requirements while providing reliable performance over extended periods without maintenance.
3. Pre-Lubricated Couplings: Certain flexible couplings come pre-lubricated during manufacturing. These couplings have grease or lubricant already applied to the critical components, providing sufficient lubrication for an extended period of operation. As a result, users do not need to perform regular lubrication maintenance, reducing maintenance tasks and associated costs.
4. Sealed Couplings: Some flexible couplings are designed with integrated seals or shields that protect internal components from contaminants and prevent lubricant leakage. These sealed couplings are inherently maintenance-free, as they ensure long-lasting performance without the need for external maintenance or re-lubrication.
5. Non-Wearing Materials: Certain flexible couplings are constructed using non-wearing materials, such as high-performance polymers. These materials offer excellent resistance to wear and abrasion, reducing the need for maintenance and replacement due to wear-related issues.
6. Torque-Responsive Couplings: Some maintenance-free couplings are designed to disengage or slip when the torque exceeds a certain threshold. This feature protects the connected equipment from excessive loads, preventing damage and reducing the need for maintenance or repairs caused by overload conditions.
Summary: Maintenance-free options for flexible couplings are available, offering reliable and long-lasting performance without the need for regular maintenance and lubrication. These couplings utilize specialized materials, designs, and features to handle various operating conditions while minimizing downtime and operational costs. Selecting a maintenance-free coupling that suits the specific application requirements can significantly improve the overall efficiency and reliability of the mechanical system.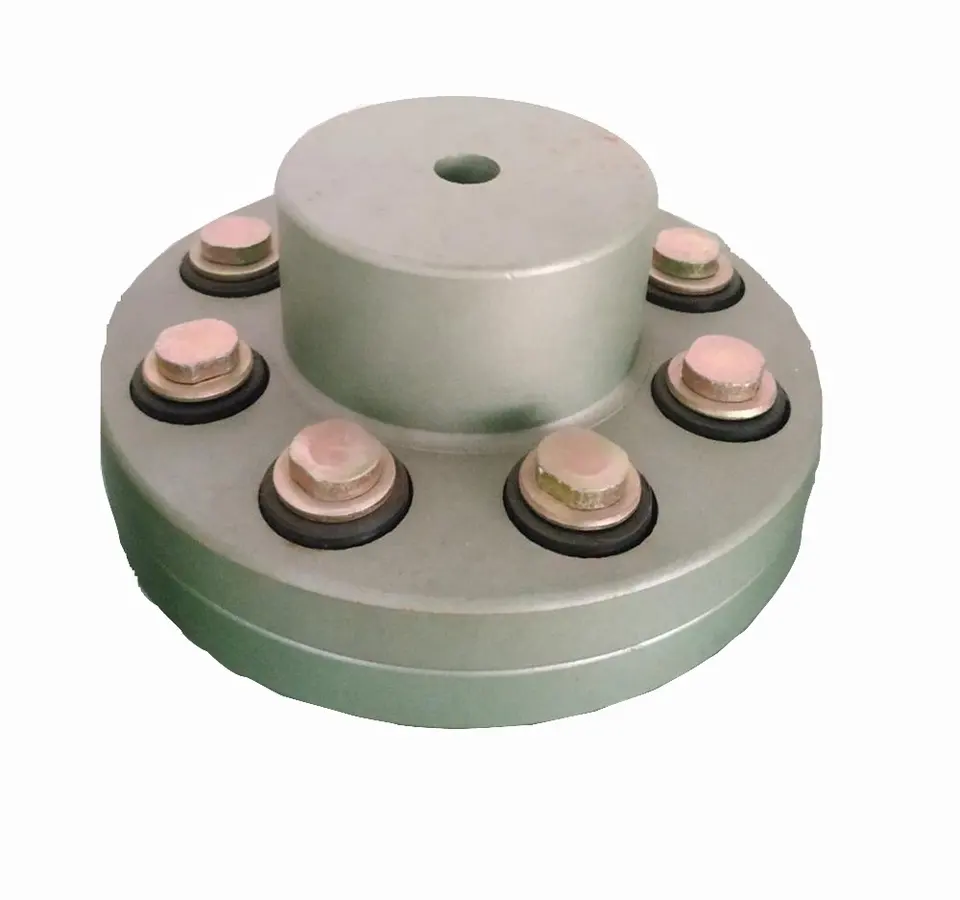 What are the challenges of using flexible couplings in heavy-duty industrial machinery?
Using flexible couplings in heavy-duty industrial machinery can offer numerous benefits, such as reducing shock loads, accommodating misalignment, and protecting connected equipment. However, there are several challenges that need to be addressed to ensure successful and reliable performance:
Torsional Stiffness: Heavy-duty machinery often requires high torsional stiffness to maintain accurate rotational timing and prevent energy losses. Selecting a flexible coupling with the appropriate level of torsional stiffness is crucial to avoid excessive torsional deflection and maintain power transmission efficiency.
High Torque and Speed: Heavy-duty machinery typically operates at high torque and speed levels. The flexible coupling must be capable of handling these intense loads without exceeding its torque or speed ratings, which could lead to premature failure.
Alignment and Runout: Proper shaft alignment is critical for the reliable operation of flexible couplings in heavy-duty machinery. Misalignment can cause additional stresses and premature wear on the coupling and connected components. Achieving and maintaining precise alignment is essential to maximize coupling performance.
Environmental Conditions: Heavy-duty industrial machinery often operates in harsh environments with exposure to dust, dirt, chemicals, and extreme temperatures. Flexible couplings must be constructed from durable and corrosion-resistant materials to withstand these conditions and maintain their functionality over time.
Impact and Shock Loads: Some heavy-duty machinery may experience frequent impact and shock loads, which can lead to fatigue and failure in the flexible coupling. Choosing a coupling with high shock load capacity and fatigue resistance is vital to ensure longevity and reliability.
Regular Maintenance: Heavy-duty machinery demands rigorous maintenance schedules to monitor the condition of flexible couplings and other components. Timely inspection and replacement of worn or damaged couplings are essential to prevent unexpected downtime and costly repairs.
Coupling Selection: Properly selecting the right type of flexible coupling for the specific application is crucial. Different types of couplings offer varying levels of misalignment compensation, torque capacity, and environmental resistance. Choosing the wrong coupling type or size can lead to inefficiencies and premature failures.
Despite these challenges, using flexible couplings in heavy-duty industrial machinery can provide significant advantages. By carefully considering the application requirements, selecting high-quality couplings, and implementing regular maintenance protocols, engineers can overcome these challenges and enjoy the benefits of flexible couplings, including increased equipment lifespan, reduced maintenance costs, and improved overall system performance.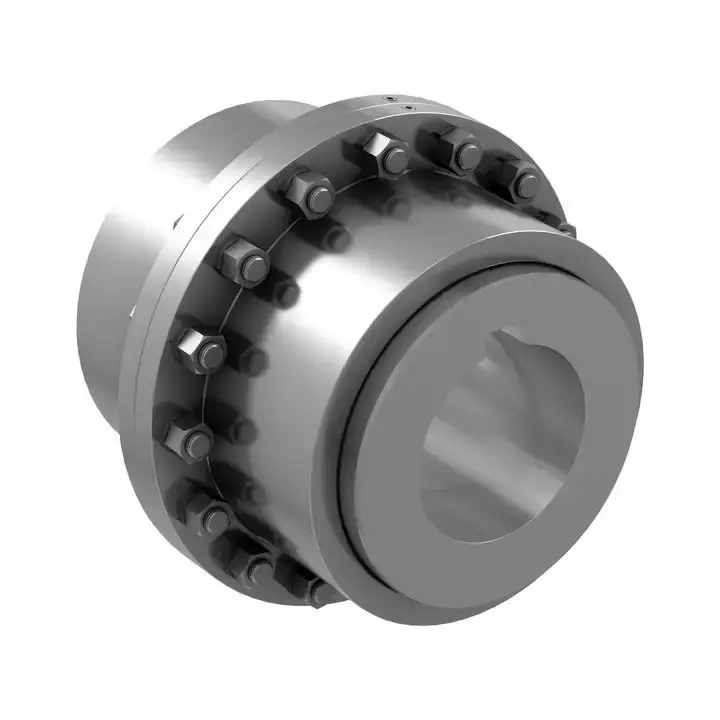 What role does a flexible coupling play in reducing downtime and maintenance costs?
A flexible coupling plays a significant role in reducing downtime and maintenance costs in industrial machinery and rotating equipment. Here are the key ways in which flexible couplings contribute to these benefits:
Misalignment Compensation: One of the primary functions of a flexible coupling is to accommodate misalignment between two connected shafts. Misalignment can occur due to various factors such as thermal expansion, foundation settling, or manufacturing tolerances. By allowing for misalignment, flexible couplings reduce the transmission of harmful forces and stresses to connected components, minimizing wear and preventing premature failures that could lead to costly downtime and repairs.
Vibration Damping: Flexible couplings have inherent damping properties due to the elastomeric or flexible elements they incorporate. These elements absorb and dissipate vibration and shock loads that may arise from the operation of rotating machinery. By dampening vibrations, flexible couplings protect the connected equipment from excessive wear and fatigue, extending their service life and reducing the need for frequent maintenance or replacement.
Shock Load Absorption: In applications where sudden loads or shocks are common, such as in heavy machinery or high-speed equipment, flexible couplings act as shock absorbers. They can absorb and dissipate the impact energy, preventing damage to the machinery and minimizing downtime caused by unexpected failures or breakdowns.
Easy Installation and Alignment: Flexible couplings are designed for ease of installation and alignment. Unlike rigid couplings that require precise shaft alignment, flexible couplings can tolerate some degree of misalignment during installation. This feature simplifies the setup process, reduces installation time, and lowers the risk of misalignment-related issues, ultimately minimizing downtime during initial installation or replacement of couplings.
Reduced Maintenance Frequency: The ability of flexible couplings to handle misalignment and dampen vibrations results in reduced wear on bearings, seals, and other connected components. Consequently, the frequency of maintenance intervals can be extended, reducing the need for frequent inspections and component replacements. This directly translates to lower maintenance costs and less downtime for maintenance tasks.
Equipment Protection: By reducing the transmission of shock loads and vibrations, flexible couplings act as protective barriers for connected equipment. They help prevent catastrophic failures and subsequent damage to expensive machinery, avoiding unplanned shutdowns and costly repairs.
Overall, flexible couplings are critical components that improve the reliability and longevity of rotating equipment. Their ability to handle misalignment, dampen vibrations, and protect against shock loads contributes to reduced downtime, lower maintenance costs, and increased productivity in industrial applications.



editor by CX 2023-10-08