Product Description
Pipe Coupling / Universal Joint Coupling / Universal Coupling
1. Application : 
*  used for pipe connection .
*  suit for Ductile Iron Pipe, Cast Iron Pipe, Steel, AC, Plastic pipe
*  Working pressure:  PN10 / PN16
*   Suit for Water, Neutral Liquids and Sewage
2. Features :
*   wide range of tolerance
*   corrosion resistance
*   allow angular deflection of +/- 4°
3.  List of Sizes :
 
S/N
Size
O.D Range
 
mm
mm
1
DN40
48-60
2
DN50
59-73
3
DN65
72-85
4
DN80
88-103
5
DN100
96-116
6
108-120
7
109-128
8
DN125
132-146
9
138-153
10
DN150
158-172
11
159-182
12
DN175
192-210
13
DN200
198-225
14
218-235
15
DN250
242-262
16
250-267
17
250-274
18
272-289
19
DN300
315-332
20
322-339
21
DN350
340-360
22
351-378
23
374-391
24
DN400
390-410
25
398-430
26
417-437
27
425-442
28
DN450
450-463
29
455-475
30
476-500
31
DN500
500-508
32
500-533
33
526-546
34
DN600
600-630
35
608-636
36
630-650
37
DN700
710-739
38
DN800
816-842
Note: we accept your specific dimensions which are not included in the above list.
4. Project Cases :
 
5. Joint Product Series :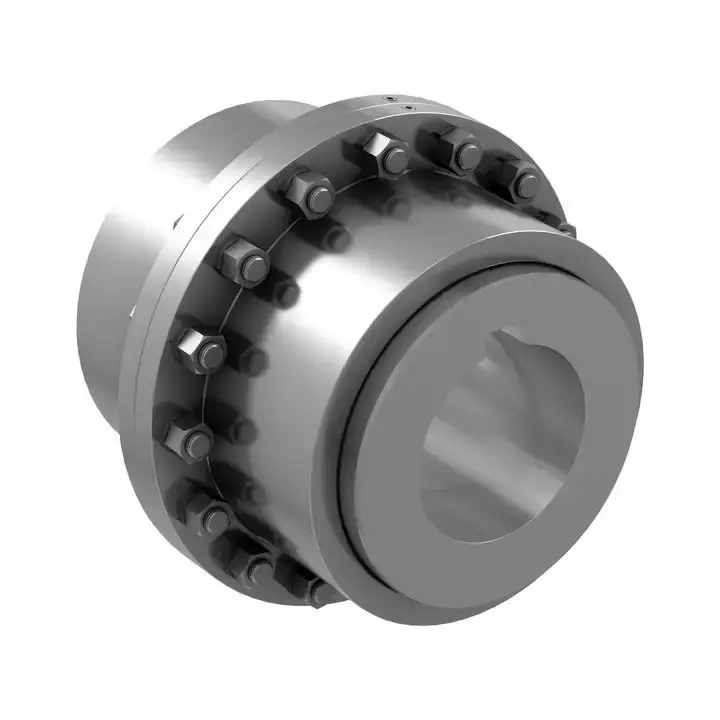 What are the maintenance-free options available for flexible couplings?
Several maintenance-free options are available for flexible couplings, designed to reduce or eliminate the need for regular maintenance and lubrication. These options offer long-lasting performance and reliability while minimizing downtime and operational costs. Below are some maintenance-free options for flexible couplings:
1. Maintenance-Free Elastomeric Couplings: Elastomeric couplings with a specific design and materials can be maintenance-free. These couplings often incorporate high-quality elastomeric elements that do not require periodic lubrication. The elastomeric material provides damping of shocks and vibrations and allows for misalignment compensation, making them suitable for various applications without the need for regular maintenance.
2. Non-Lubricated Metallic Couplings: Some metallic couplings are designed to operate without the need for lubrication. These couplings use self-lubricating materials or specialized coatings that reduce friction between moving parts, eliminating the need for manual lubrication. They can handle high torque and speed requirements while providing reliable performance over extended periods without maintenance.
3. Pre-Lubricated Couplings: Certain flexible couplings come pre-lubricated during manufacturing. These couplings have grease or lubricant already applied to the critical components, providing sufficient lubrication for an extended period of operation. As a result, users do not need to perform regular lubrication maintenance, reducing maintenance tasks and associated costs.
4. Sealed Couplings: Some flexible couplings are designed with integrated seals or shields that protect internal components from contaminants and prevent lubricant leakage. These sealed couplings are inherently maintenance-free, as they ensure long-lasting performance without the need for external maintenance or re-lubrication.
5. Non-Wearing Materials: Certain flexible couplings are constructed using non-wearing materials, such as high-performance polymers. These materials offer excellent resistance to wear and abrasion, reducing the need for maintenance and replacement due to wear-related issues.
6. Torque-Responsive Couplings: Some maintenance-free couplings are designed to disengage or slip when the torque exceeds a certain threshold. This feature protects the connected equipment from excessive loads, preventing damage and reducing the need for maintenance or repairs caused by overload conditions.
Summary: Maintenance-free options for flexible couplings are available, offering reliable and long-lasting performance without the need for regular maintenance and lubrication. These couplings utilize specialized materials, designs, and features to handle various operating conditions while minimizing downtime and operational costs. Selecting a maintenance-free coupling that suits the specific application requirements can significantly improve the overall efficiency and reliability of the mechanical system.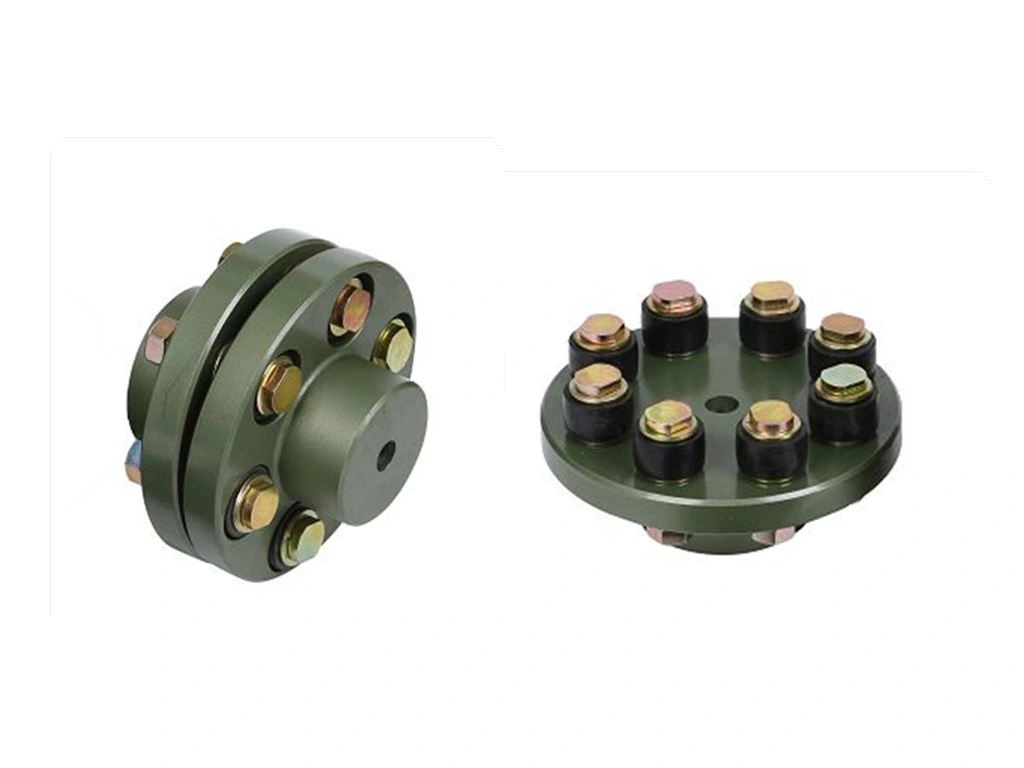 What are the maintenance intervals and practices for extending the life of a flexible coupling?
Proper maintenance of a flexible coupling is essential to ensure its longevity and reliable performance. The maintenance intervals and practices for flexible couplings may vary depending on the coupling type, application, and operating conditions. Here are some general maintenance guidelines to extend the life of a flexible coupling:
Regular Inspection: Conduct visual inspections of the coupling regularly to check for signs of wear, damage, or misalignment. Look for cracks, tears, corrosion, or any other visible issues.
Lubrication: Some flexible couplings may require periodic lubrication to reduce friction and wear. Refer to the manufacturer's guidelines for the appropriate lubrication type and schedule.
Alignment Checks: Ensure that the connected shafts remain properly aligned. Misalignment can lead to premature wear and failure of the coupling and other components.
Torque Monitoring: Monitor the torque levels in the system and ensure they are within the coupling's rated capacity. Excessive torque can overload the coupling and cause damage.
Temperature and Environmental Considerations: Ensure that the operating temperatures and environmental conditions are within the coupling's specified limits. Extreme temperatures, aggressive chemicals, or corrosive environments can impact the coupling's performance.
Inspection After Shock Loads: If the system experiences shock loads or unexpected impacts, inspect the coupling for any signs of damage immediately.
Replace Damaged or Worn Couplings: If any damage or wear is detected during inspections, replace the flexible coupling promptly to avoid potential failures.
Periodic Re-Tightening: For certain coupling designs, periodic re-tightening of fasteners may be necessary to maintain proper clamping force.
Follow Manufacturer's Guidelines: Always follow the maintenance instructions provided by the coupling manufacturer. They can provide specific recommendations based on the coupling model and application.
It is crucial to develop a maintenance plan specific to the application and coupling type. Regularly scheduled maintenance, adherence to recommended practices, and proactive inspection can help identify issues early and prevent costly breakdowns. Additionally, record-keeping of maintenance activities can provide valuable data on the coupling's performance and aid in future maintenance decisions.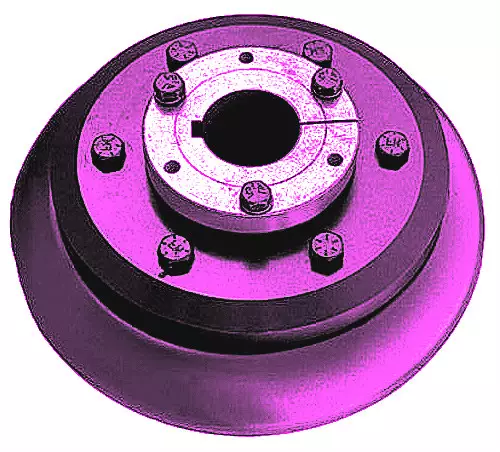 Are there any safety considerations when using flexible couplings in rotating machinery?
Yes, there are several safety considerations to keep in mind when using flexible couplings in rotating machinery. While flexible couplings offer numerous benefits in terms of misalignment compensation, vibration isolation, and shock absorption, improper use or maintenance can lead to safety hazards. Here are some important safety considerations:
Proper Installation: Ensure that the flexible coupling is installed correctly and securely following the manufacturer's guidelines. Improper installation can lead to coupling failure, unexpected disconnection, or ejection of coupling components, which may result in equipment damage or injury to personnel.
Alignment: Proper shaft alignment is essential for the reliable and safe operation of flexible couplings. Misaligned shafts can cause excessive stress on the coupling and connected components, leading to premature wear and possible failure. Regularly check and maintain proper shaft alignment to prevent safety risks.
Operating Conditions: Consider the environmental and operating conditions of the machinery when selecting a flexible coupling. Some couplings are designed for specific temperature ranges, hazardous environments, or corrosive atmospheres. Using a coupling that is not suitable for the operating conditions can compromise safety and performance.
Torque and Speed Limits: Always operate the flexible coupling within its specified torque and speed limits. Exceeding these limits can cause coupling failure, leading to unexpected downtime, equipment damage, and potential safety hazards.
Maintenance: Regularly inspect and maintain the flexible coupling to ensure its continued safe operation. Check for signs of wear, damage, or corrosion, and promptly replace any worn or damaged components with genuine parts from the manufacturer.
Emergency Stop Mechanism: In applications where safety is critical, consider implementing an emergency stop mechanism to quickly halt machinery operation in case of coupling failure or other emergencies.
Personal Protective Equipment (PPE): When working with rotating machinery or during maintenance tasks involving couplings, personnel should wear appropriate PPE, such as gloves, eye protection, and clothing that can resist entanglement hazards.
Training and Awareness: Ensure that personnel working with the machinery understand the potential hazards associated with flexible couplings and receive proper training on safe handling, installation, and maintenance procedures.
By adhering to these safety considerations, operators and maintenance personnel can mitigate potential risks and ensure the safe and reliable operation of rotating machinery with flexible couplings. Additionally, it is essential to comply with relevant safety standards and regulations specific to the industry and application to ensure a safe working environment.



editor by CX 2023-10-16